Why
Fake Data

?

Compared to other form fillers, Fake Data requires no advanced setup or extensive configuration when you use it for the first time. Just install it and it's ready to use. There are, of course, other benefits for trying Fake Data out.
Customise
Fake Data has a lot of customisation options that can be tweaked to ease your work and be more productive.
Extend
There will always be a form unlike any other, with something very particular. Fake Data might not be perfect, but it gives you the power to make it. Write your own custom code and generate data the way you need.
Get Updates
A product always needs improvement, and that's why Fake Data is being constantly updated with new features and bug fixes.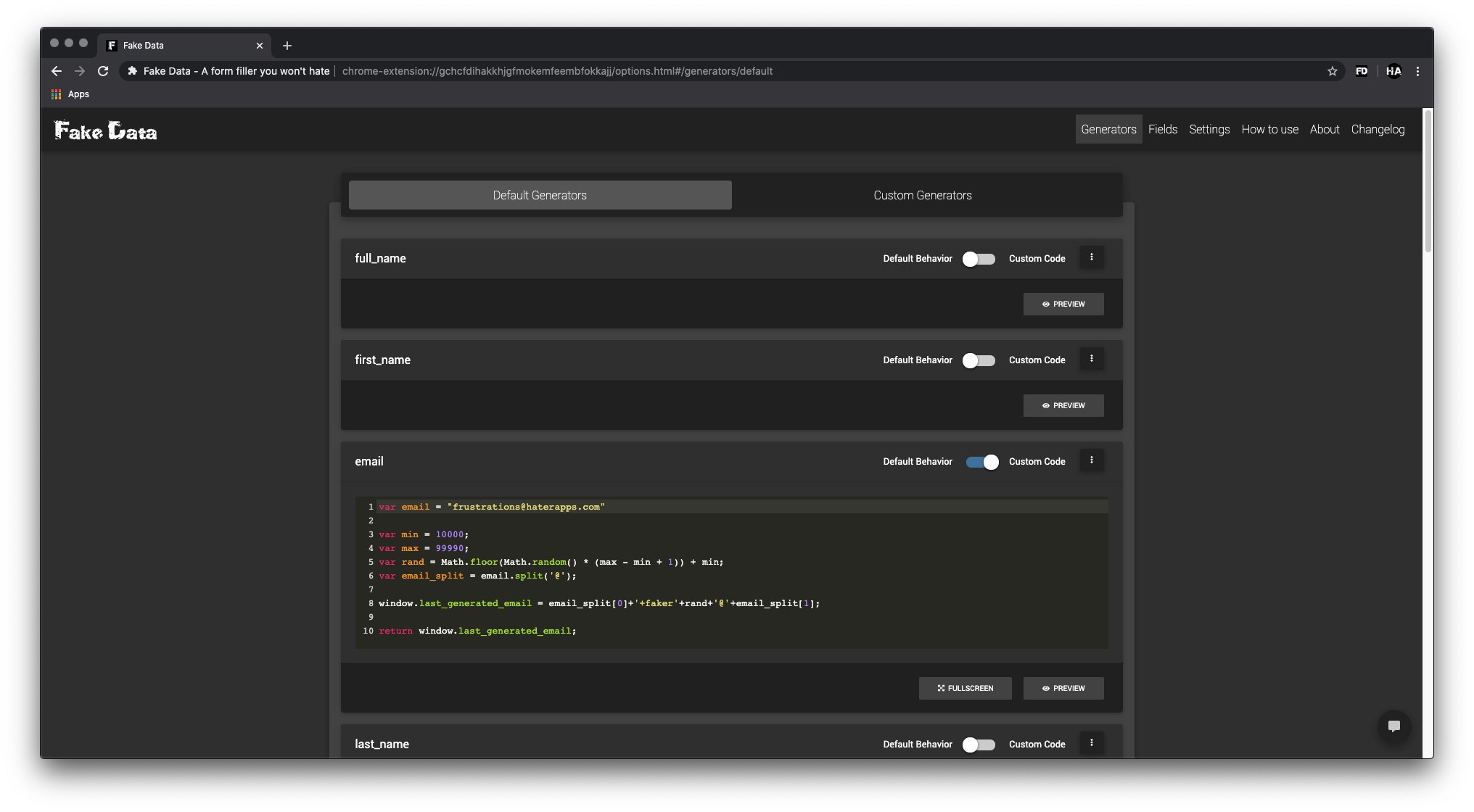 Install on your browser
Fake Data is already compatible with most major browsers.
Benefits. Some of them.
Easy to use
Fake Data was made to be easy to use, without too much configuration or button clicking.
Programmable
Having the possibility to extend with your own javascript code, Fake Data can do anything. Literally!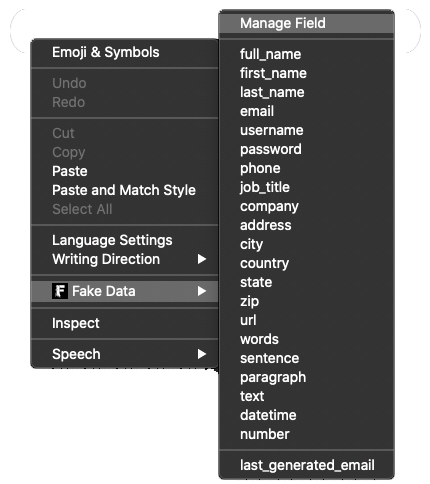 Learns from you
Fake Data will learn about new fields as you use them. Next time you fill the same field it will remember what type of data to put there. On any website.
Constantly improving
Updates are being constantly issued. Bugs are quickly fixed once they are reported. New cool features are added regularly.
Unlock even more cool features
Fake Data already comes with a lot of features to make your life easier and productive for free, but you can get even more awesome stuff with Pro version!
Free
Free!
Get everything you need in order to make your life easier and more productive.


Install now
Pro
€4.99/life
Get Fake Data Pro to unlock even more awesome features that will make filling forms easier than ever.
Buy Now
Ultra
€2.99/month
Upgrade your Pro license and get access to ultra powerful services that no other form filler will give you!
Buy Now
---